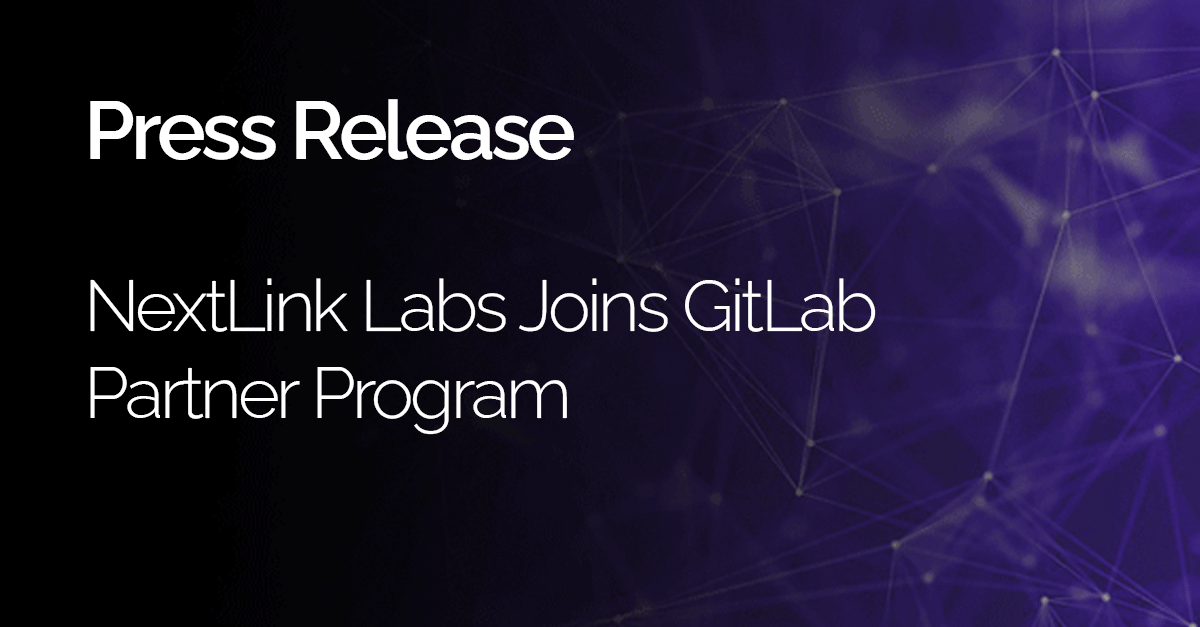 NextLink Labs Joins GitLab Partner Program
PRESS RELEASE
Pittsburgh DevOps, Cybersecurity, and Custom Software Consultancy Aligns with GitLab to Enhance Services and Existing Offering.
PITTSBURGH, PA, March 11, 2021 -- NextLink Labs, a Pittsburgh-based DevOps, Custom Software Development and Cybersecurity consultancy, today announced it has joined the ​partner program​ for GitLab, the single application for the DevOps lifecycle.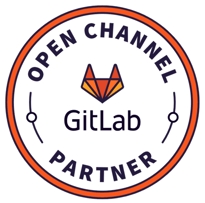 This strategic relationship positions NextLink Labs as an expert resource and representative for GitLab, an end-to-end DevOps solution.
GitLab is used the worldover by companies like Fanatics, Cloud Native Computing Foundation, Goldman Sachs, and Ticketmaster for simplified development toolchains, faster delivery of quality software, and improved security and compliance.
"We're all about connecting people with right-sized solutions to achieve mature growth and GitLab has always been a part of that equation. GitLab has always had a place in our DevOps toolkit. When used correctly, GitLab can play a vital, pivotal role in the success of any company's digital transformation."NextLink Labs Founder and CEO Jordan Saunders
That digital transformation is a multifaceted endeavor fueled by people, organizational change, and the adoption of tools, technologies and platforms like GitLab.
GitLab is often used as an important first step in automating many manual processes and plays a critical role in source code management, continuous integration and deployment (CI/CD), security, and more.
"GitLab is excited to build a strategic relationship with NextLink Labs​. NextLink's expertise across ​DevOps, cybersecurity, and custom software development makes them a great fit for the GitLab Partner Program and enables us to work together to create high-value services for mutual customers."GitLab Vice President of Global Channels Michelle Hodges
For more information, contact Ian Blyth at ian@nextlinklabs.com or visit https://nextlinklabs.com
About NextLink Labs
Founded in 2019, NextLink Labs is a Pittsburgh-based DevOps, Custom Software Development and Cybersecurity consultancy committed to helping companies achieve lasting success through adoption and use of best-in-class technology. NextLink Labs strives to be the link that connects the world's best technologies, and companies, helping everyone reach their mature growth.
About GitLab
GitLab is a DevOps platform built from the ground up as a single application for all stages of the DevOps lifecycle enabling Product, Development, QA, Security, and Operations teams to work concurrently on the same project. GitLab provides a single data store, one user interface, and one permission model across the DevOps lifecycle. This allows teams to significantly reduce cycle time through more efficient collaboration and enhanced focus. Built on Open Source, GitLab leverages the community contributions of thousands of developers and millions of users to continuously deliver new DevOps innovations. More than 100,000 organizations from startups to global enterprises, including Ticketmaster, Jaguar Land Rover, NASDAQ, Dish Network, and Comcast trust GitLab to deliver great software faster. GitLab is the world's largest all-remote company, with more than 1,200 team members in more than 65 countries and regions.
For more information or to schedule a consultation, contact us.
Stay in the Loop!
Subscribe to our Newsletter